If one baby is born before the other, she said she will likely undergo a C-section for the second twin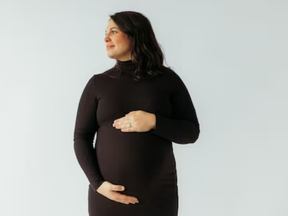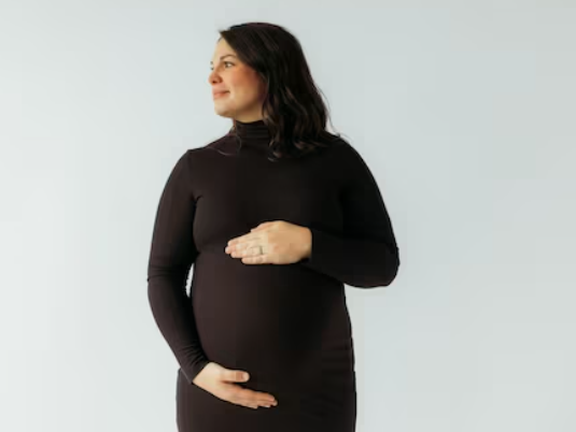 Article content
When Kelsey Hatcher visited her obstetrician for an ultrasound this year, she smiled when an image of a healthy fetus appeared on the screen.
Before leaving, Hatcher asked the nurse for further examination. Hatcher had been born with a second uterus, and she wanted the nurse to check on the health of that one, too.
Article content
The nurse at the University of Alabama at Birmingham's hospital spread gel on the opposite side of Hatcher's abdomen and went over it with the wand. They couldn't believe what they saw on the screen.
Article content
Another fetus was growing in Hatcher's second uterus. One in 1 million women become pregnant with two fetuses in separate uteruses, according to Richard Davis, a maternal-fetal medicine specialist treating Hatcher.
Since that May appointment, Hatcher's doctors have been monitoring a pregnancy unlike any they have witnessed. Hatcher, 32, is now 34 weeks pregnant and expecting healthy fraternal twin girls next month.
She told The Washington Post that she and her husband, Caleb, are still wrapping their heads around the rarity of her situation.
"I don't know that we'll actually fully grasp the reality of it until they're both here," Hatcher said.
When Hatcher was a teenager in November 2008, she said doctors in Birmingham discovered that she had been born with two uteruses and two cervices – a condition called uterus didelphys that occurs in about 0.3 percent of women, Davis said. Doctors warned Hatcher that she would face a heightened risk for miscarriages and premature births because of the disorder, Hatcher said. At the time, Hatcher barely thought about the implications, thinking she wouldn't become pregnant in the immediate future.
Article content
But in 2016, she became pregnant with a girl that she and Caleb welcomed early the next year. That baby, and her next two children, were born near their due dates without complications.
Hatcher said she didn't plan to have more children. But when she unexpectedly became pregnant in March, she and Caleb tried to be optimistic about their ability to raise four kids.
When she was eight weeks pregnant in May, Hatcher went to her first ultrasound appointment at the hospital. Hatcher was relieved when the nurse initially found only one fetus in her right uterus. But when the nurse looked at the left one, she discovered the twin.

Hatcher said she couldn't believe the news and started laughing. The nurse called obstetrician Shweta Patel, who reviewed the images multiple times until she became certain there was a fetus in each of Hatcher's uteruses.
Patel said that many women with two uteruses have only one fully developed and functional uterus. She said Hatcher's eggs likely travelled through separate fallopian tubes and into the different uteruses.
About 16 weeks into her pregnancy, Hatcher felt both fetuses kicking simultaneously. She and Caleb joked that the girls were fighting each other. Otherwise, Hatcher said the pregnancy has been similar to her previous three.
Article content
But around 28 weeks into her pregnancy, Hatcher began thinking about the possibility of upcoming challenges. Each uterus could contract at different times, meaning the babies could arrive hours, days or weeks apart. If one baby is born before the other, Hatcher said she will likely undergo a Caesarean section to give birth to the second twin within a few days.

At almost every doctor's appointment, Hatcher said medical experts remind her that they have not overseen this type of pregnancy. Hatcher's doctors said that her fetuses are developing at a similar and healthy pace. But because they can't lean on experience, they are handling Hatcher's pregnancy much like a twin pregnancy.
"This is such a rare thing that we don't have a lot of guidance," Patel said.
Hatcher said she and Caleb are saving money to buy a house with at least five bedrooms and a van that can fit five booster seats. The couple will give the new babies names that start with an R to match the names of their other children – 6-year-old Raelynn, 4-year-old River and 1-year-old Rhemy.
The babies' due date is on Christmas, but Hatcher hopes they'll arrive sooner so the family can celebrate the holiday at their Dora, Ala., house. While Hatcher originally expected to have three children, she's looking forward to watching her five kids grow up together.
At the same time, Hatcher said she's trying not to fixate on how unusual her pregnancy is.
"If I let myself dwell on it too much, it can be overwhelming and scary," Hatcher said. "But I just try to focus on the positive and know that I'm in the best of hands in our area, and things will turn out great."
For more health news and content around diseases, conditions, wellness, healthy living, drugs, treatments and more, head to Healthing.ca – a member of the Postmedia Network.